Features

DISINFECTING LAUNDRY WITH MEDICARE – ASEPTIC
The Aseptic Medicare version disinfects the laundry and separates dirty washing from clean washing, with clearly demarcated loading and unloading processes.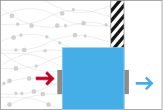 TILTING SYSTEM
This system is available on Open Pocket-type machines with a porthole door for easy, automated laundry loading and unloading.

WATERTIGHT CONTROL CABINET
Our products have a centralised and watertight electrical control cabinet, which includes:
An UNICA CR-01 computer
Low voltage control and safety circuits (24 volts)
Pneumatic solenoid control valves
Frequency inverter
Various safety and electrical protection systems

PATENTED UNICA SUSPENSION
This means that bases and floor mountings are not required.
Pre-set in the factory, it does not require any maintenance or adjustment.
It can absorb any major imbalances of linen distribution during spinning.
A SINGLE MOTOR WHICH IS EASY TO ACCESS
The drum is driven by a vector frequency inverter and a single motor, placed on top of the machine, making it easy to access.
Braking is quick, effective and doesn't cause wear thanks to an electric braking resistance: Chopper.
The pneumatic safety brake has a very long service life.

WIDE, ERGONOMIC DOORS
Wide doors and inner drum opening with ergonomic height and no tension during spinning
Automatic door positioning with closed exterior door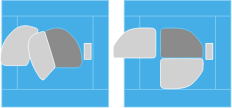 AUTOMATIC DOOR
The large-diameter door fitted to Open Pocket-type machines is controlled by a pneumatic cylinder, and opens and closes automatically.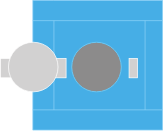 HIGH QUALITY DRUM
Fully welded stainless steel inner drum, with solid steel force distribution arm and oversize shaft made from a special alloy.
SELF-BALANCING SYSTEM
Self-balancing hydraulic system, maintenance free and perfectly compensating for any distribution imbalance (on Open Pocket 200 and 300 machines).

WATER RECOVERY AND ENERGY SAVING
Water is recovered and reused, especially for rinsing
Very hot water (90°C) is prepared by energy recovery and use of "UNICA thermostatic water mixing" to directly obtain the programmed temperatures by minimizing the need for steam and reducing the washing time
Want to find out what UNICA can do for you?
Would you like to meet with one of UNICA's technical advisors? Our advisors can help you work out your requirements and identify the most suitable solution UNICA can offer you for a clean and economical wash.